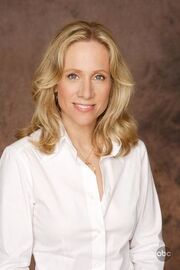 Betsy Beers is an executive producer on The Catch.
Lawless (????)
Show & Tell (????)
Untitled Dana Calvo Project (????)
Still Star-Crossed (2017)
The Catch (2016-2017)
Toast (2016)
Grey's Anatomy (2005-2016)
How to Get Away with Murder (2014-2016)
Scandal (2012-2015)
Scandal: The Secret Is Out (2013)
Private Practice (2007-2013)
Gilded Lilys (2013)
Off the Map (2011)
Seattle Grace: On Call (2009)
Inside the Box (2009)
Grey's Anatomy: Come Rain or Shine (2007)
Grey's Anatomy: Every Moment Counts (2006)
The Hoax (2006)
Grey's Anatomy: Complications of the Heart (2006)
Grey's Anatomy: Under Pressure (2006)
Grey's Anatomy: Straight to the Heart (2006)
Casanova (2005)
Self Storage (2002)
Bad Dog (2000)
Best Laid Plans (1999)
200 Cigarettes (1999)
Witch Hunt (1994)
Safe Passage (1994)
The Disappearance of Christina (1993)
External Links
Edit
Ad blocker interference detected!
Wikia is a free-to-use site that makes money from advertising. We have a modified experience for viewers using ad blockers

Wikia is not accessible if you've made further modifications. Remove the custom ad blocker rule(s) and the page will load as expected.